Our Services
Serving Maricopa County
Receive quality service at affordable rates with Cervantes Ranch in Tonopah, AZ. We deliver high-level workmanship to each area of your home development project, big or small. Feel free to learn more about us by contacting us now at (602) 315-4836:

* Construction Company
* Well Services
* Plumbing Services
* Home Development
* Electrical Services
* Pipeline Installation
* Welding Services
* Grading Services
* Foundation Installation
* Fence Installations
* Fence Replacements
* Fence Repair
* Utility Poles
* Land Clearing
* Excavation Services
* Site Clearing
* Demolition Services
* Bobcat Services
* Shoring Services

About Us
Construction Company Tonopah AZ
A family-owned and operated company, Cervantes Ranch offers reliable home development and construction company services to the community of Tonopah, AZ, and neighboring regions. We have 20 years of experience providing residential and commercial services including well service, electrical, pipelines, and much more! You will find knowledgeable, responsible construction professionals and..."Solutions Here."

All of our home development services, from grading to welding, are priced competitively and affordably. For your peace of mind, we are an honest business that is fully licensed and insured.

Cervantes Ranch was established in 2021 in Tonopah, AZ. We cater to the needs of our customers and offer timely service and friendly communication. Quality service is what we will bring to your home development project. Expect prompt service and punctual attendance from our construction pros. Whether considering fence repair or foundations, your project will be completed with efficiency and knowledge. If searching for reliable excavation contractors, we offer a range of site preparation services including shoring, bobcat services, demolition services, and much more. For your free estimate or to chat with our friendly team members, call us now!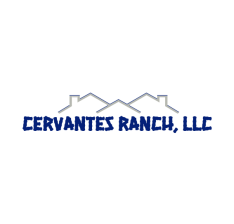 Construction Company Tonopah AZ
---
Business Hours
Mon
8:00 AM - 5:00 PM
Tue
8:00 AM - 5:00 PM
Wed
8:00 AM - 5:00 PM
Thu
8:00 AM - 5:00 PM
Fri
8:00 AM - 5:00 PM
Sat
8:00 AM - 5:00 PM
Sun
8:00 AM - 5:00 PM
Payment Methods
Check, Cash